Filed Under: Abortion, Featured

Print This Post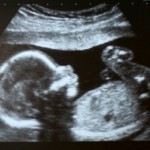 This piece was originally published at TheIowaRepublican.com.  Republished by permission.  – Ed.
After an election like Tuesday's, conservatives might need a little distraction, or perhaps even inspiration.  I managed to get a bit of both yesterday when I had lunch with the staff at InnerVisions HealthCare in West Des Moines.
One of the things that this election taught me is that change in this country needs to come not from political battles, but by truly changing the hearts and minds of people on the issues we care about.
So, yesterday, I got to hear about how a free healthcare clinic in our community provides pregnancy tests and ultrasounds to women in need who are facing unplanned pregnancy.  They provide free STD testing to men …