Filed Under: Current Events, Recommended Reading, War On Terror

Print This Post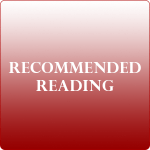 As I was perusing various conservative writers this evening, this commentary from Gracy Olmstead  at The American Conservative really connected with me.  Try to look past Gracy's perspective on the presidential candidates comments and consider the overriding message of this piece found in the latter part of the post… I think it is worth the read.
About the Author
Mr. Smith is the Publisher of The Conservative Reader, and is a co-founder of Valley Evangelical Free Church in West Des Moines, Iowa. He is Owner of Ambrosia Web Technology and is a Technology Relationship Manager and VP for Wells Fargo. Art holds a degree in Computer Science from Drake University in Des Moines, Iowa. Art's views are purely his own and do not necessarily reflect the views of Wells Fargo.
Sorry, comments for this entry are closed at this time.