Filed Under: 2012 Presidential Election, Elections, Featured, Primaries, Republican Party, Republicans

Print This Post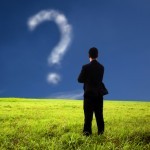 Earlier this week, I received a press release with the following redacted endorsement:
xxx, Iowa– xxx County Republican chairman xxx today endorsed xxx for the 2012 Republican presidential nomination.
This notification stirred me to think about the question "Should elected party officials endorse candidates before the primary?". As Chairman of the Polk County Republican Party for the period 2009-2010, I made a personal decision that I would not endorse primary candidates for local or statewide offices, but my tenure did not cover a presidential cycle. Should the rules be different for Iowa's "1st in the Nation" presidential caucus?
I don't believe there is a clear answer to this question. The best I can do is to share some anecdotal experiences from my time as Chairman …