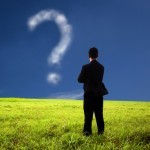 Earlier this week, I received a press release with the following redacted endorsement:
xxx, Iowa– xxx County Republican chairman xxx today endorsed xxx for the 2012 Republican presidential nomination.
This notification stirred me to think about the question "Should elected party officials endorse candidates before the primary?". As Chairman of the Polk County Republican Party for the period 2009-2010, I made a personal decision that I would not endorse primary candidates for local or statewide offices, but my tenure did not cover a presidential cycle. Should the rules be different for Iowa's "1st in the Nation" presidential caucus?
I don't believe there is a clear answer to this question. The best I can do is to share some anecdotal experiences from my time as Chairman that may have relevance to the discussion.
Activist Issues – On several occasions, I received complaints from political activists that we (Polk County leaders) were favoring a candidate. Frequently these complaints were associated with our website coverage and emails related to campaign events held by or on behalf of one of the candidates. Usually the complaint was "Why did you communicate candidate x's event but you failed to communicate candidate y's event?". Almost 100% of the time, our failure to communicate was the result of the campaign failing to inform us of their event. Never the less, some people remained convinced that we had undercut their candidate because we secretly favored another one.
Candidate Issues – On a few occasions, we received complaints from candidates. Usually this was associated with "setting the bar too high" for access or visibility at an event. We paid our bills by conducting these events, so we had to consider every possible revenue source. We thought we set the access fee appropriately. Some candidates remained convinced that we had intentionally set rules to favor only candidates with strong financial support.
Policy/Platform Issues – I feel very strongly that there is only one role for a Chairman when it comes to platform issues. His or her role is to run a platform development process that is broadly based. The process should include meaningful representation from the many precinct caucuses in the county. The platform discussions should be led by a strong facilitator (not the Chairman) who respects the rights of every representative to participate subject to the agreed rules of order. The Chairman should never try to force his or her personal policy views into the process. If a Chairman openly prefers one candidate, is that not clearly an endorsement for that candidates policy views? As an example, many Polk County Central Committee members knew that I supported John McCain in 2008 (before I was Chairman). I had to work hard to convince some members that my effort to broaden the platform committee was not a Trojan horse to place more moderates into the process. The reality is that my only intent was to include more of the elected platform representatives.
It is clear to me that in a local or statewide primary election, a Chairman cannot endorse a candidate without seriously aggravating the suspicions of activists and candidates? Presidential politics in Iowa tend to be fairly emotional. In Iowa we have many of our finest activists joining the fight on behalf of their preferred candidate. By endorsing a candidate, a Chairman will almost certainly alienate some people and lose their support for county activities in the general election.  I would therefore recommend that a County Chairman, or any other elected party official, refrain from making such endorsements.