Filed Under: 2012 Elections, 2012 Iowa Caucus, 2012 Presidential Election, Elections, Featured

Print This Post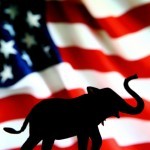 Courtesy of State Central Committee member Gopal Krishna, my wife and I had great 8th row seats for the Iowa GOP/Fox News Presidential Debate.
The debate included: Speaker Gingrich; Governors: Huntsman, Pawlenty and Romney; Senator Santorum, Representatives Bachmann and Paul; and businessman Herman Cain.
I'm writing this post on Sunday morning, August 14th. I intended to write it before the Straw Poll, but I didn't get it done. My observations will include some thoughts about the Straw Poll, although I was not able to attend it in person. I don't believe in titling people as "winners" or "losers" so I will define my analysis in terms of my personal expectations.
Exceeded Expectations:
Governor Romney – Mitt Romney spoke powerfully and articulately on …