Filed Under: Featured

Print This Post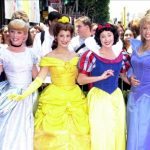 Reviewing top thoughtful conservative comments and news items of the day:
After the massacre in Orlando, it's finally time for a defenseless community to arm itself. And the help that the LGBT community is getting makes you wonder why so many idiots on the left just automatically bark that conservatives, especially conservative Christians "hate" the community. It is an unfair generalization, as proved by the story above and an earlier one regarding an Orlando Chick-fil-a that opened uncharacteristically on Sunday to feed blood donors supporting those injured in the shooting.
Related to Orlando, Iowa's Shane Vander Hart nails it again by calmly explaining to the US Attorney General that she is, well, at best an unconvincing tool, at worst, a lying snake.
Thankfully, Democrats in the …