Filed Under: Featured

Print This Post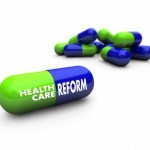 Question #1 during much of the Health Care Debate was: "Why the rush?".
I should have seen it at the time, but now, it is clear to me just how important it was for Democrats to pass Health Care Reform, in any condition.  Even torn to shreds.  Getting it done early in 2010 was absolutely essential.
Because that was the one chance that Democrats had of holding seats in November.
It's a gambit that tries our souls and puts folks on both the left and right on edge.  By completing the effort early in the year, Democrats have essentially taken ownership of the election, or at least taken a position that gives them a stronger political advantage.  That is, stronger than they would have had …