Filed Under: Featured

Print This Post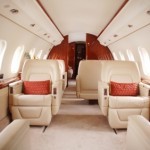 There is a continuing theme in Congress and many of our State Legislatures that what's good for goose, is only good for the goose.
Take a gander.  Yes, you read that right.  Congressmen can fly around in private jets, and can even buy brand-spanking new ones.  Even though they criticize those in the business world who do the same (remember the CEOs of the Big Three Auto companies?).  The best part is, Congress does it with money that they forcibly take from us (I am loathe to call it "theft", although the temptation to do so has grown in the past six months).  Businesses do it with money they earn.  Earn.
I think I will start a new category: Congressional Exemptions.
You …