Filed Under: Featured, Public Policy

Print This Post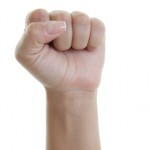 Unions.
There is a word which is currently stirring much thought and commentary.
With all due solemnity and respect for the people of Japan, I would say that Madison, Wisconsin is the epicenter of an earthquake which is sending tremors into every state capital of our country.
What's all the hubbub, bub?
In case you have been living in a cave, allow me to enlighten you.  Desperate economic times have apparently called for desperate measures.  State legislatures are looking for ways to cut spending, and they have uncovered a very interesting phenomenon.  Government unions have been very adroit in negotiating excellent financial compensation for their members, including fringe benefits which are outpacing the benefits of many employees in the private sector.
Governors, emboldened by the …