Filed Under: Featured, Politics

Print This Post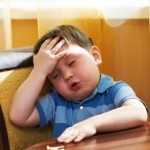 I could not resist… this was the subject line on an email alert I received today from television station KCCI.  All I can say is, if I were a member of the Illinois House, I'd be ill too.
Looks like the Illinois Governor's days in office are numbered.  I hope for the sake of the citizens of Illinois that the remainder of this process is swift and effective in getting the government back on track.  Distractions like this are not good for state government, regardless of how much excitement it may generate for some.
I'm glad politicians aren't in a position to just threaten the public and demand money to avoid destroying our lives… oh, wait.  Sorry, I forget they can (and do).
But …