Filed Under: Declaration of Independence, Featured

Print This Post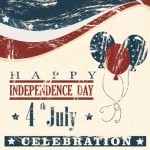 I bring you Independence Day greetings, intentionally a day late. I hope that your celebration yesterday was everything you hoped it would be!
I say intentional because I didn't want to spoil yesterday's festivities with the rant you are about to endure.
For over two hundred years we have celebrated the day that the Second Continental Congress finally agreed to tell King George that enough was enough, and that we (the 13 British colonies in North America) were ready to form an independent government and discontinue the disproportionate transfer of resources back to the motherland.
This came from men who were themselves fiercely independent. They could not have imagined running their businesses, their homes, their very lives under the direction and scrutiny of anyone other …