Filed Under: Constitution, Featured

Print This Post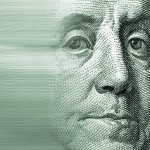 The Des Moines Register's Opinion Section on Sunday, July 3, 2011 featured a "Progressives Trifecta" of half-truths and sophistry:
Richard Doak – What if the founders were around today?
Donald Kaul – My favorite 4th of July speech
Dean Baker – Keep Social Security safe from politicians who want to save it
This week I will focus my comments on Richard Doak's imaginary view of our founding fathers.  I will cover the other articles in due time.
Richard Doak – He begins with "This Fourth of July finds the country caught up more than usual in the mythology of America.".  This opening argument is a fundamental tactic of the Progressives, i.e. to undermine our most cherished institutions by equating them to something less (mythology).…