Filed Under: Economy, Featured

Print This Post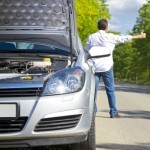 Sunday potluck with the extended family. It turns out I am the 'Detroit' of the family; the lost age of promise still lingers in the wreckage.
Detroit was the place that epitomized the whole "American Dream" sales pitch, where anybody could scrape up a second chance and win a decent living for yourself and your family. The landless, the uneducated, the minor hooligans, and even people so stupid that they wasted their youthful years chasing graduate degrees could get a fresh start in work that mattered and be rewarded their efforts. Detroit got there first.
It ended long ago, but a car can still roll on for a while after engine cuts out. It is now grinding to a halt; the final halt.
All the
…