Filed Under: Featured

Print This Post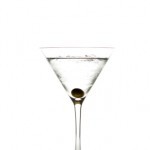 March 19th marked an unusual anniversary for me.
Eighteen years ago on that very day, I drank my last drop of alcohol.
Yes, it's true.  I am a tee-totaller.  But before you declare me intolerant of those who drink, please hear my full story and how I came to the conviction of no longer drinking.
I never was a big drinker.  I really didn't like to put any substances in my body which would have inhibited my intellect or athletic abilities.  I never tried any illegal drugs, and I especially abstained from alcohol when I was playing football.  (I played high school and college ball.)
However, in the off-season, even when it was not legal for me to do so, I would drink a …