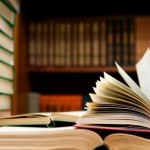 "The Conservative also recognizes that the political power on which order is based is a self-aggrandizing force; that its appetite grows with eating. He knows that the utmost vigilance and care are required to keep political power within its bounds." – Barry Goldwater
Evidenced by the fact that I recently finished re-reading Barry Goldwater's The Conscience of a Conservative on a kindle—much has changed since it was first published in 1960. However, by the staggering parallels that its content has to the political realities of 2011, one could say that not much has changed at all.
Anyone who chooses to invest the few hours necessary to read this book will become apprised of the historical context in which the political and ideological battles of our generation fit into the course of our Country's history. Indeed it becomes clear that the rise of the Tea Party is not the first attempt to reconfigure our relationship with government, but is merely the continuation of a movement first given voice to by Barry Goldwater 51 years ago.
Written with eloquent clarity, its importance rivals, and perhaps even trumps, the documents surrounding our Nation's founding in importance based on its remarkable relevance to our day. While the theory behind the writings of Thomas Jefferson, The Federalist Papers, and Common Sense are inarguably still viable, Goldwater is able to make his case specifically against things that did not exist in the 18th century, but did both in the 1960's and today. In fact, if you replace the word Communism with Terrorism, the entire list of topics that he addresses—a growing federal government, National debt, the welfare state, The United Nations, the erosion of personal freedoms, and labor unions—all remain the exact flashpoints of our modern day political struggles. Here are just a few of the many examples.
Federal Spending
"Now it would be bad enough if we had simply failed to redeem our promise to reduce spending; the fact, however, is that federal spending has greatly increased during the Republican years. Instead of a $60 billion budget, we are confronted, in fiscal 1961, with a budget of approximately $80 billion." – Barry Goldwater
It is slightly comical, and certainly sad, to read Goldwater bemoaning the entire federal spending for a year approaching, in his mind, the absurd level of $100 billion. The reaction of his contemporaries to his concerns on spending were much the same fare that we are fed from our political leaders today—a set of recommendations from the Hoover administration claiming that the government could save the taxpayers around $7 billion a year just by eliminating extravagance and waste. Sound familiar?
This was useless lip-service then, just as it is now, and prompted Goldwater to lay down a far different doctrine—"The root evil is that government is engaged in activities in which it has no legitimate business. . . . The only way to curtail spending substantially is to eliminate the programs in which excess spending is consumed. The government must begin to withdraw from a whole series of programs that are outside its Constitutional mandate . . . and all that can be performed by lower levels of government, or by private institutions, or by individuals."
Taxes
"Government does not have an unlimited claim on the earnings of individuals. One of the foremost precepts of the natural law is man's right to the possession and use of his property." –Barry Goldwater
Unlike today's Republican who largely pins their argument for lower taxes on the received benefit of spurring economic growth, to Goldwater the issue was far more a moral one. He asks, "How can he be free if the fruits of his labor are not his to dispose of, but are treated, instead, as part of a common pool of public wealth?" Not only does this argument seem superior to the present day Conservative one, so do his other thoughts on the subject.
While acknowledging that every citizen has an obligation to contribute a fair share to the "legitimate functions of government", he quickly does what politicians on the right nowadays fail to do effectively—tie the size of government's rightful claim on our money to the definition of "the legitimate functions of government". Though it seems overly simple, telling a person what they have to gain financially by restricting government is much more effective than making broad Constitutional arguments. One can't help but think that advocates for eliminating federal agencies, and in general returning to only the expenditures authorized by the enumerated powers, would get much more traction by clearly making the connection that for every function of government that we can do without, you will keep more of your own money.
He also makes it clear that were he alive today he would be leading the charge for the flat tax, by calling our system of graduated tax rates "confiscatory" and "repugnant to my notions of justice".
The Welfare State
"The effect of Welfarism on freedom will be felt later on—after its beneficiaries have become its victims, after dependence on government has turned into bondage and it is too late to unlock the jail."-B. Goldwater
Among the most poignant and impassioned arguments Goldwater makes are against the continued creation of the welfare state. Largely due to the fact that when he wrote the book the programs that make up our welfare state were not yet insolvent, massively-unfunded liabilities, the nature of his resistance is mainly on moral grounds and the effect that he envisioned it having on the recipients psyche. Just as it remains today, he predicted that the emotional impulse of voters and the temptation it presents to politicians would combine to make it a deeply entrenched and ever expanding problem.
Though in its infancy at the time, he saw the building of a welfare state not only as a political strategy by the left to move the Country in a Socialist direction, but as a corrosive practice that placed the individual at the mercy of the State. It was his sense that this relationship would, over time, sap the welfare recipient of the sense of personal responsibility required to be anything but dependent.
His position is not that there be no welfare, rather that it be administered either voluntarily from citizen to citizen or through local institutions and governments. Indicating that the political perils of this position were just as present then as they are today he states, "I feel certain that Conservatism is through unless Conservatives can demonstrate and communicate the difference between being concerned with these problems and believing that the federal government is the proper agent for their solution."
Goldwater 2012
Reading The Conscience of a Conservative is in many ways bitter-sweet. Sweet in that it gives such clear voice to our founders' ideals, freedom, and Conservatism; but bitter in the realization one is left with that had these battles been fought and won in his time, they would not need refighting now. Perhaps the most important thing the reader takes away from this book is a sobering reminder of how high the stakes are in the upcoming election. Armed with the knowledge of what has transpired from 1960 until now, one shudders to conceive of the consequences of not winning the battle this time around.
In further illustrating how worthwhile and relevant this book remains in 2011, let me close with what Goldwater sees as being the moment that Conservatism will defeat Liberalism:
The turn will come when we entrust the conduct of our affairs to men who understand that their first duty as public officials is to divest themselves of the power they have been given. It will come when Americans, in hundreds of communities throughout the nation, decide to put the man in office who is pledged to enforce the Constitution and restore the Republic. Who will proclaim in a campaign speech: "I have little interest in streamlining government or in making it more efficient, for I mean to reduce its size. I do not undertake to promote welfare, for I propose to extend freedom. My aim is not to pass laws, for I intend to repeal them. It is not to inaugurate new programs, but to cancel old ones that do violence to the Constitution, or that have failed in their purpose, or that impose upon the people an unwarranted financial burden. I will not attempt to discover whether legislation is "needed" before I have first determined if it is constitutionally permissible. And if I should later be attacked for neglecting my constituents' "interests", I shall reply that I was informed their main interest was liberty and that in that cause I am doing the very best I can.
Goldwater in 2012 indeed.