Filed Under: 2012 Presidential Election, Economy, Featured

Print This Post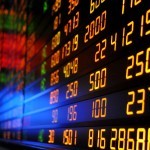 First of all, a wonderful Memorial Day to you all.  I pray that your travels, picnics, barbeques and parties would be safe and fun.  And let's remember our fallen heroes, who without them and their ultimate sacrifice, we wouldn't have the freedom to enjoy what we do.
The economic calendar of last week revealed what appears to be a slowing economy.  First, the analysis.
Durable goods orders, a highly volatile statistic, were down significantly, reflecting slower orders for cars, airplanes, refrigerators and washing machines.
The second estimate of  Q1 GDP growth was anemic at 1.8%.  3% would be healthy and would suggest an economy growing fast enough to grow our employment base.
Having said that, initial jobless claims rose to 424,000, which again suggest a slowing economy.  Employment is not likely to grow unless jobless claims fall below 400,000.
Consumers are more upbeat, for now.
There are two things which conservatives who have any hope of reaching the White House in 2012 must address in order to have a chance–employment, and oil prices.  The two go hand in hand.  High commodity prices are a drag on the economy and act like a tax.  $4.00 gasoline keeps people from spending on other things, like durable goods, which create jobs.  The current administration has been an abject failure in handling the economy (never mind foreign policy).  Republicans would do well to address these issues, and not each other.
Sorry, comments for this entry are closed at this time.