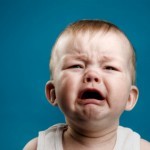 As a life-long Iowan, I can tell you the ridiculous National stereo-type that we are all corn growers or hog farmers is bad enough without adding an even worse one…that we are a bunch of babies.
With the political season heating up and the eyes of the Nation beginning to turn toward us, now should be our time to shine—not to whine. Unfortunately, too much whining is what I have heard from some of my fellow Iowa Republicans lately.
Before this week the running gripe was over the likelihood that Mitt Romney and his campaign wouldn't be "all in" with their Iowa effort. News reports and blogs have been filled with comments and insinuations that if he doesn't fully participate in the State he will be punished for it by voters. This was followed by the reaction to Michelle Bachmann's unfortunate cancellation as the featured speaker at a Polk County GOP fundraiser last Thursday.
I was in attendance at this event and saw at least 30 people walk-out during her, admittedly technically challenged, appearance via Skype. She chose the video feed as a last second alternative to missing the event all together due to a delayed House vote on The Patriot Act. In addition to the walk-outs, the fallout from this was loud grumblings by event organizers that she "dissed" Iowa, and claims from others that her potential campaign for President was over even before it got started.
Though by no means an endorsement of her or how the dinner went, these sentiments were both a hyper-sensitive reaction and grossly unfair. The reality is that scheduling problems, especially for a member of Congress, happen. Though it was not a great night for her, the event, or the Polk GOP, an important vote simply, and unexpectedly, ran long. It should also be noted that she was as contrite about it as her image on the screen was blurry…and it was very blurry.
In general, the reaction to both the Romney and Bachmann situations have made Iowa Republicans look and sound more like scorned lovers than serious judges of Presidential candidates. While I fully understand the disappointment of the Bachmann cancellation and the desire to have a bona fide contender like Romney spend time here, I shudder at a mind-set that would allow either to be a factor.
Though it certainly applies to a small minority of Iowa voters, anyone who makes their decision on the "emotional" grounds of not getting enough personal attention, in my view, is guilty of a dereliction of duty. After all, how can one argue that it is not what they say, but where they say it that matters?
With our State's great influence in the process comes great responsibility. Considering that an Obama re-election would mean he could possibly appoint two more Supreme Court judges, a full implementation of "Obama-Care" would be certain, and that there would be four more years of a liberal president politically unconstrained to spend freely, the stakes couldn't be higher. This makes it even more unsettling that a sect of informed Republicans are concerned about completely irrelevant things such as how much time a candidate personally spends fawning over us.
The last time I checked we are supposed to be selecting our Country's next president—not dating. Furthermore, if we were dating we likely wouldn't have much luck acting in this manner anyways. The word on the street would spread through the singles community like wildfire─WARNING…HIGH MAINTENANCE!
In running the ironic risk of whining too much about whining, let me quickly close by saying that I hope this attention-craving neediness is not a harbinger of things to come. Not only is it un-Iowan, it is un-American (at least it used to be anyways). The sooner we stop the bed wetting and start the vetting the better. Whether or not we are getting the attention of this or that candidate, we certainly have the Country's attention.
Besides the fact that focusing on petty, inconsequential things will likely not lead us to the best nominee, it just plain looks bad.
I tell you this, if I have to be incorrectly typecast by the rest of the Country, I'd gladly take bib overalls and a tractor over a pacifier.