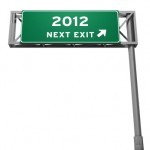 If you did not know freshmen Kentucky Senator Rand Paul prior, and you attended Saturday night's Iowa Republican Party event "Night of the Rising Stars" . . . then you certainly know him now.
I will get to Senator Paul, the evenings keynote speaker, momentarily but first let us briefly deal with the atmosphere and the purpose of the night's event—recognizing the up and comers in the Iowa Republican Party.  The crowd of 300-400 took to their seats in the warm, ornate theatre of the Hoyt Sherman Place largely to celebrate the impressive and hard won gains by Iowa Republicans in the last election cycle.  The program included very short remarks from Senate Leader Paul McKinley, House Majority Leader Linda Upmeyer, Secretary of State Matt Schultz, Party Chairman Matt Strawn, and Governor Terry Branstad.  Following Governor Branstad, Senator Chuck Grassley was brought up to introduce Senator Paul.  I will spare you of the particulars, as the real story lay in the last two speakers, but will apprise you of a few things of note that did happen during the body of the program.
Believe it or not a quasi-disco atmosphere was attempted to be created, which was odd due to the advanced mean age of those in attendance.  Thanks to a mirror ball hung from the ceiling, each speaker took to the stage under a shower of colored lights as the venue's sound system blasted a song of their choosing.   The "Rising Stars," though some were in attendance, were mainly celebrated through videos which showed clips of them at the Statehouse telling the camera what they do for a living and why they chose to run for office.  The crowd largely sat silent for the videos, with the exception of small outbursts of cheering at the appearances of Kim Pearson, Kent Sorenson, and Jack Whitver.
Thirty-one year old Secretary of State Matt Schultz provided the evenings first shot of energy with a robust presentation that included a fiery defense of his signature issue, requiring a photo ID be shown before voting.  Party Chair Matt Strawn followed, in a warm and charismatic style, with a few words about how the party had sought out principled candidates to run, and emphasized that a Conservative philosophy is critical to the State's future.  Most interestingly he applauded Matt Schultz for his hard stance on the voter ID proposal, signaling that the Party itself is digging in for a fight on this issue.  Governor Branstad spoke for roughly two minutes, mainly about the economy.  He vowed to veto any one year budget proposals that may get sent to him and declared that "Iowa is back open for business."
And now ladies and gentlemen . . .The main event.
The saying that "politics often makes for strange bedfellows" is usually used in referencing politicians of opposing parties that find themselves in an odd alliance.  The surge of a more libertarian-tinged Republicanism represented by the Tea Party, however, has created an increasing number of strange bedfellows inside the GOP tent.  This was on full display Saturday night in the somewhat strange decision to have Chuck Grassley introduce Rand Paul to the stage.  Beyond the obvious, a prominent role on a night of "Rising Stars" given to a man, although beloved, who was first elected to Iowa government in 1958, it is hard to imagine a more antithetical Republican to Rand Paul than Chuck Grassley.  This is not to say that Republicans ever will, or should be, in lock step on every issue, but a brief glance at Grassley's career reveals countless fundamental breaks with Rand Paul's particular ideological philosophy.  Not to belabor the point but this is a list that includes, and is certainly not limited to, the following:
Senator Grassley is an ardent supporter and fighter for Federal ethanol subsidies, he proposed a Constitutional Amendment in 2009 to prohibit flag burning, and most notably was one of twenty Republican co-sponsors on a Senate bill in 1993 that would have mandated that all Americans have health insurance.  On the last point it could be argued that this was done as a Republican response/alternative to the Clinton administration's proposed "Hillary Care," but doing so perfectly illustrates the stark contrast between the two Senators.  Whether you agree with it or not Rand Paul is not interested in, nor is he willing, to alter an ideological principal based on a current political reality.  A debate can be had on the wisdom of this approach, and the point can surely be made that not engaging in this way while in the minority can result in a more damaging piece of legislation eventually being passed.   But if one is to get an accurate picture of Rand Paul it is essential to know that compromise in this fashion is absent from his genetic make-up.
Senator Grassley entered stage-left to an enthusiastic round of applause from the audience.  The high-mark of his speech, and the loudest applause, came when he delivered a stern message to U.S. Speaker of the House John Boehner, who is in the midst of budget cutting negotiations with Congressional Democrats.  To Boehner Grassley said in a raised voice, "Listen Mr. Speaker, we ran on a platform of cutting $100 billion, and were going to cut a $100 billion."  Following a short, at times unsteady, few minutes that included multiple obligatory jokes about his age, he gave the floor to Senator Paul.
As was his custom during his Senate campaign, Paul hit the stage to AC/DC's song "TNT," and started with a few gracious words for Senator Grassley.  Normally at a political party event like this you would take kind and complimentary words being thrown back and forth amongst the speakers as standard procedure.  Although the pleasantries were exchanged on this night, taking it as a given would have been a mistake.  In addition to being an outspoken critic of past Republican Congresses, Senator Paul spent upwards of 15% of the text in his recently published book "The Tea Party Goes To Washington" brutalizing Republicans with a near prideful zeal that would even raise the eyebrow of Keith Olbermann.  Likely to the benefit of the audience, these kind remarks to Senator Grassley signaled that Senator Paul had self-imposed a "no fly zone" on fellow Republicans for the evening.
Senator Paul delivered his twenty-two minute address with no podium and without notes.  His delivery was very smooth and the concept of his speech was very well thought out.  Anyone who has heard his father before would quickly realize that he is a much better public speaker than his dad.  The premise of a large portion of his speech was to use relatively obscure stories from American history and weave them into the issues of the present in order to make his points and to answer questions that he, rightfully, assumed the audience would have about him.  Though it was not asked, one such question he answered was if he would compromise while in Washington.  He happens to sit in "The Great Compromiser" Henry Clay's old desk in the Senate, and he used Clay's story of "compromising" in agreeing to the expansion and extension of slavery in order to preserve the Union.  If choosing this particularly horrific compromise as his example was not enough to make his position known, before leaving the topic he challenged the audience to ask themselves, "Is sometimes compromising really a misplaced ideal?"
He then subtly addressed the unease that he creates, even amongst Conservatives, by telling the story of a doctor from Boston who, against the pleadings of the town's medical community, saved countless people by putting into practice the medical procedure of inoculation.  The doctor had enough faith in the eventual result to try it on his own son.  By doing so he saved his son's life, which ultimately led to the procedure become standard practice for all future generations.  He summarized the story, along with the defense of his approach to politics, by saying, "It took someone brave enough and bold enough to step forward against popular opinion and do what he felt was right.  I think we need more people like that."
His boldness is probably best known to people in the area of cutting spending and reducing the size of government.  He spoke at length on the problem of overspending in Washington, repeatedly hitting on the theme that "We face a day of fiscal reckoning."  In reference to the current debate regarding last year's budget he scoffed at a possible compromise being in the ballpark of $33 billion.  "Were talking trillions in deficits, but were talking billions in cuts."
Going into the event I was certainly in agreement with his general message and had read his book, but did not have a firm opinion of him one way or the other.  I left being very impressed, as did those sitting around me.  We apparently were not the only ones.  Reached for comment afterword State Senator Jack Whitver, one of the nights "Rising Stars," responded "I was impressed with Senator Paul's message.  I think his message resonates with Conservative voters.  He addressed the social issues and he was also very clear about the spending problems in Washington."  He continued, "While he did not address whether he was going to run for President, I am confident that he will be part of the discussion in one way or another."
In Paul's recently published "The Tea Party Goes to Washington" he authors a simple sentence that is about as close as you can get to a mantra for how he plans to go about stamping Washington D.C. with his individual brand of Conservatism—"It's hard to imagine changing the status-quo by only considering solutions acceptable to the status-quo."  While pronouncements like this only recently have become red meat for Republicans, and in turn have become a plentiful fare, Senator Paul has working in his favor a unique and sub-conscious factor that leaves his bona fides and sincerity, in this regard anyways, hard to question.  Knowing whose house he grew up in one gets the feeling, if not the assurance, that his political mindset is one that he has had for quite some time.  A mindset that now happens to have an enthusiastic and receptive audience, and not the other way around.  Ironically, he may be in a position to turn the potential negative of his father's political career into a positive that simultaneously affirms his genuineness while separating him from the growing number of newly converted "hardline" Conservatives.  This authenticity is something that will serve him well down the road if the Tea Party groundswell ends up having the legs to impact future ballot boxes in the same way it did in the 2010 mid-term elections.  In terms of speaking ability, substance, and grasp of the issues Senator Paul appears to be a future force on the national scene for the Republican Party.  If past is indeed prologue, four years from now Iowa GOP supporters may very well look back at this event as the first time they were tasked with mentally vetting Mr. Paul, and not the last.