Filed Under: Featured

Print This Post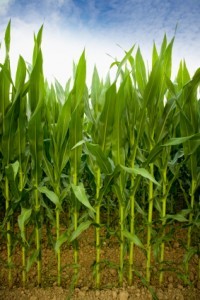 The following is a guest piece by Stephen DeMaura, President of Americans for Job Security, a national conservative issue advocacy organization. For more than 10 years AJS has advocated for pro-growth, pro-jobs public policy to strengthen the American economy. -ed.

Make Room in the Market, Monsanto Monopoly
There's a battle in agriculture that deserves a greater focus:  The Seed Trait Wars.
What our families, our nation and the world will eat in the future depends in large part on the future of a robust, competitive biotech seed sector.  Farmers and independent seed companies will need seeds with the genetic traits to deliver higher yields from the same land no matter the conditions.  To do that we'll need more competition.
It's competition that drives innovation, better prices, and more choices, and competition that gives farmers the right seeds to grow what they need, where they need to grow it.
WORLDWIDE NEED IS MOUNTING
The world will need 70 percent more food in 2050 than it does today, according to the UN.   Farmers will need the best seeds to grow the crops that will feed the increasing number of people that will populate this planet.  And they'll need seeds that are genetically engineered with traits to account for their unique, geographic region and needs. COMPETITION CRITICAL
We're at a critical juncture for want of competition.  For example, Monsanto controls nearly 100 percent of the soybean seed trait market and about 80 percent of the corn seed trait market, as shown here. The company is using anticompetitive tactics to assert its grip as a single supplier, cement its monopoly, and block choice for farmers.
PATENT PLAYS
The primary tactic in Monsanto's playbook is something we're used to seeing in the pharmaceutical industry.  It's called patent extending.  Prolonging the life of a patent by introducing a "new" product that is essentially the same as the one with the expiring patent.  Monsanto's Roundup Ready® patent in corn and soybeans ends in 2014.  Its new Roundup Ready 2 Yield® technology is essentially the same as the first generation product.  Read what the American Antitrust Institute thinks of the state of play in the biotech seed sector here.
The problem is that Monsanto wants to have its cake and eat it, too. Have the new patent and restrict the availability of the old one as its patent nears expiration.  With generic competition, new seeds could be brought to market in 2015 and innovation  would be gated only by the bounds of creativity, not bottlenecked by monopoly.
MORE MONSANTO MARKET MAYHEM
Preventing farmers from creating and choosing the seeds that would work best for them
Charging monopoly prices (e.g, in 2009, announcing a 42 percent price increase for a product [RR2Y® in soybeans] that demonstrably provided no significant quality improvement)
FEEDING THE FUTURE
If America's farmers and the world's farmers are going to produce the amount and variety of affordable food we'll all need, farmers will need choice and innovation that comes with full and fair competition.
1 Trackback(s)
Sorry, comments for this entry are closed at this time.