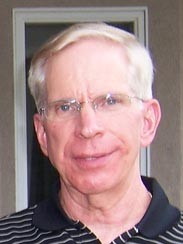 Steve Scheffler is Iowa's National Committeeman to the Republican National Committee and serves along with Kim Lehman, Iowa's National Committeewoman, in representing Iowa Republicans on the National Committee.
Steve provided the following update regarding his thoughts about the upcoming RNC Chair election about a week and a half ago. I had hoped to get it posted earlier, but the holidays have been too enjoyable to focus on other things.
~ ~ ~ ~ ~
As your Republican National Committeeman for Iowa, I wanted to give you an update on the race for Chairman of the Republican National Committee. The election will be held on January 14, 2011 and we will be electing a chairman for a 2-year term.
I had the privilege of attending a candidate forum on December 1st and then also a candidate interview process on December 2nd. All the announced or potential candidates for chairman appeared at the interview session except for the current chairman, Michael Steele. Each candidate was given an ample period of time to make their case to be the chairman. Each of these individual interview sessions was followed by a 30 minute Q & A time.
The candidates who made presentations were (Note: All Potential Candidates were invited, and only Michael Steele did not attend):
Gentry Collins, former Political Director of the RNC, for Executive Director of Republican Party of Iowa.
Saul Anuzis, National Committeeman (Michigan), former Michigan State Party Chairman.
Mari Cino. Maria served different stints at the RNC and was the former Executive Director of the National Republican Congressional Campaign Committee.
Mike Duncan, former RNC Chairman (who has now announced that he will not be running).
Ann Wagner, former RNC co-chair, former Missouri State Party Chairman, former ambassador to Luxemburg.
Reince Priebus, Wisconsin State Party Chairman, former Legal Counsel of the RNC.
All the candidates made good presentations and made their case as to why they believed they were best suited to be our next chairman. I took extensive notes and asked many questions of the candidates. Questions posed to the candidates by me and other RNC members in attendance focused on fundraising, strategy and voter contact, management, leadership and their personal stance on public policy issues.
I am sure that you know that since the election, I have made it clear that I will not be supporting Michael Steele on any ballot. I like Michael as a person, but the race about the next chairman is about finding the very best person who will have the ability to run a "tight ship" and put us in a competitive position to deny Barak Obama a 2nd term, retain our majority in the U.S. House, take back the U.S. Senate—and above all, put a stop to the march towards Socialism by restoring constitutional principles, and to saving our Republic!
The Steele administration, to say the least, has been an embarrassment and a disservice to the Republican Party and to conservative constitutional principles. I had hoped that Michael Steele would have learned from his early mistakes—but that was not to be. A short list of the embarrassments would have to include:
The $2,000.00 reimbursement to a donor who paid for a group trip to a lesbian bondage-themed strip club.
Steele's reported interest in buying a private jet.
His giving speeches for pay.
Calling Afghanistan a "war of Obama's choosing."
Stating that abortion is an individual choice.
The public ridicule of Rush Limbaugh.
Declaring that the District of Columbia deserved a voting member in the U.S. House of Representatives.
The fiasco over excessive spending in making preparations for the 2012 Republican National Convention.
The disgusting email sent out in Iowa downplaying the danger of the same-sex marriage ruling by the Iowa Supreme Court.
Revelation that the over-paid RNC Coalitions Director is not even a registered Republican. (In fact, voted recently in a Democrat primary)
Cancellation of the 72-hour get-out-the-vote program (lack of finances)
Above all, the RNC Chairman must be an individual who has the willingness and capability to spend endless hours making larger-type donor calls. It has come to light that many of the larger donors from the past were not even asked by Steele.
The Democrat National Committee netted substantially more finances than the RNC in this election cycle. In the political environment that we now have, it should have been the RNC that experienced record fundraising. Statistics seem to point out that as a result of the lackluster fundraising, that we probably lost at least 2 U.S. Senate seats, 20 or more U.S. House races and 3 or 4 governor races that could have been won had Mr. Steele been spending his time making those donor calls.
But now we have an opportunity to set the Republican Party leadership on the right course!  All five announced candidates other than Steele (Cino, Wagner, Anuzis, Collins, Priebus) are all preferable over Steele. I spent many hours stacking up the qualities and strengths of each candidate. I would be more than willing to visit with you one-on-one to give you my evaluation of each candidate. If you wish to visit about this evaluation process, please feel free to call me on my cell at (515)971-7363.
I have made a personal endorsement of Reince Priebus, the current Wisconsin Republican State Party Chairman. I believe that Reince is the person who will bring a sense of order and correctness to our National Party. Reince has shown his leadership abilities! He came into a party in Wisconsin that faced Democrat control in about every aspect of state and federal political representation. Not only did Reince help eliminate a major debt problem in his state, but he also raised record amounts of money—around 14.5 million dollars in 3 ½ years under his watch.
He is a true professional in every way. He recruited solid, conservative candidates at all levels. Reince worked well with the tea party members and outside organizations. He organized one of the best ground operations in the entire country. The result was taking back the Governor's office, defeating far-left U.S. Senator Russ Feingold with a staunch constitutional conservative Ron Johnson, taking over both branches of the Wisconsin Legislature with victories over the speaker in the House and the majority leader in the Senate and flipping two U.S. Congressional districts. No other state had such a phenomenal turn around!
And last but certainly not least, Reince is a pro-life, pro-family, limited government advocate. He will make us proud, and I am honored to serve on his Kitchen Cabinet in an effort to help get over the finish line at the Winter RNC meeting.
Again, please contact me if you have questions.
Sincerely,
Steve Scheffler
National Committeeman, Iowa