Filed Under: Featured

Print This Post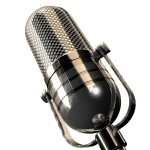 Today will be the third (and final) week sitting in for Tim Albrecht at The Bean Walker Live on Des Moines Local Live/Mac's World Live.  I have a number of interesting topics to share today, including the news about the possible Democratic opponent to Chuck Grassley, the Iowa Attorney General's plans for staff cuts, oddities, and of course we'll talk about Health Care Reform.
I'm hoping to have a local heart surgeon join us to discuss some of the costs embedded in the current system, and talk about ways we can address those costs.
Join us today… click this link!
About the Author
Mr. Smith is the Publisher of The Conservative Reader. He is Partner/Owner of Ambrosia Web Technology as well as a Systems Architect for Wells Fargo. Art hold a degree in Computer Science from Drake University in Des Moines, Iowa, and is a political blogger at the Des Moines Register. Art's views are purely his own and do not necessarily reflect the views of Wells Fargo.
Sorry, comments for this entry are closed at this time.