Filed Under: Featured

Print This Post
Update!  The first hour of today's show will also include discussion about today's surprise announcement of Jeff Boeyink joining the Iowa's Terry Branstad for Governor campaign!  Don't miss it!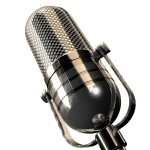 This week, once again, I will be hosting the internet rafio show The Bean Walker Live at Des Moines Local Live!  The show airs Tuesday from 3:00 PM to 5:00 PM.  During the first hour we will be talking about the Iowa Gubernatorial Candidate Forum this past weekend, the situation with the Iowa state budget, and Friday's CBO report on the benefits of Tort Reform.  During the second hour, we will have Pastors Quintin Stieff and Dan Wentworth from Valley Church in West Des Moines to talk about a new program at Valley Church called "Love You Des Moines!".
Join us!
About the Author
Mr. Smith is the Publisher of The Conservative Reader. He is Partner/Owner of Ambrosia Web Technology as well as a Systems Architect for Wells Fargo. Art hold a degree in Computer Science from Drake University in Des Moines, Iowa, and is a political blogger at the Des Moines Register. Art's views are purely his own and do not necessarily reflect the views of Wells Fargo.
Sorry, comments for this entry are closed at this time.