Filed Under: Featured

Print This Post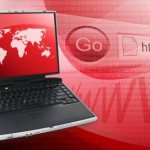 The Des Moines Register, one of the two printed dailies that I read, has done some work to revamp the Politics section of their web site.  As part of that effort, they have added "Featured Political Bloggers", providing perspectives from the Right, the Left, and Across the Spectrum.  Yours truly is one of the "From the Right" bloggers.  More information about these changes will be included in the Sun
Although I'm pleased to be included in this project, more importantly I'm impressed that the Register is providing a forum that allows more established bloggers an opportunity to present opinions on topics that are important to everyone from such a variety of perspectives.  Most people in Central Iowa recognize that the Register's editorial positions tend to lean to the Left (although they occasionally surprise us).  It is an exceptional publication that works with people from an opposing perspective as actively as The Des Moines Register is at this time.
Bloggers featured include:
From the Left:
From the Right:
From Across The Spectrum:
All of these folks have great ideas and I'm looking forward to interacting with them and Des Moines Register readers.
Radio Gig
This coming week will also be the beginning of four weeks of filling in for Tim Albrecht on his internet radio program "The Beanwalker Live!" on the Macs World Live internet radio station.  On Tuesday September 29th, I will be filling the 4:00 to 5:00 PM time slot.  On Octobers 6th, 13th and 20th, I will be doing the entire two hours from 3:00 to 5:00 PM.  I plan to have some great guests in October, so please check it out!  And if you can't catch it live, podcasts will be available!
About the Author
Mr. Smith is the Publisher of The Conservative Reader. He is Partner/Owner of Ambrosia Web Technology as well as a Systems Architect for Wells Fargo. Art hold a degree in Computer Science from Drake University in Des Moines, Iowa, and is a political blogger at the Des Moines Register. Art's views are purely his own and do not necessarily reflect the views of Wells Fargo.
1 Trackback(s)
Sorry, comments for this entry are closed at this time.