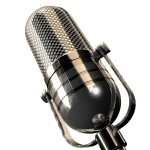 [1]Today will be the third (and final) week sitting in for Tim Albrecht at The Bean Walker Live on Des Moines Local Live/Mac's World Live.  I have a number of interesting topics to share today, including the news about the possible Democratic opponent to Chuck Grassley, the Iowa Attorney General's plans for staff cuts, oddities, and of course we'll talk about Health Care Reform.
I'm hoping to have a local heart surgeon join us to discuss some of the costs embedded in the current system, and talk about ways we can address those costs.
Join us today… click this link! [2]