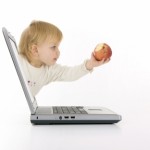 [1]We've finally given birth to our first regional site "The Conservative Reader: Iowa [2]".  Henceforth, the site you are currently reading will be focused on international and national topics, and stories that are specifically tied to regional topics will appear in an appropriate regional site.
We expect that there may be times when a regional story will warrant national focus, and as such we may promote the story either by reference or by elevating it to the national site.  For instance, if a story related to Illinois Governor Rod Blagojavich's improprieties in selecting a Senator to replace Obama were to appear in an Illinois TCR site (we don't have one yet), it would likely get placement on the national site, or at least promotion on the national site if the story were on a strongly localized angle.
TCR's Iowa site will be covering the same types of Iowa focused issues that have appeared on this page in the past.  We plan to provide Iowa-based news feeds in the near future, as well as opinion feeds from other Iowa sources.  We will provide commentary on the 2009 Iowa General Assembly session, and are working to add some other voices in that commentary (more to come on that).  We will also be able to provide more specific information about Iowa government and political contacts in this venue.
Please bear with us as we develop the new Iowa site… we're just a baby right now, but hope to grow up quickly!
Other Regional Sites
We hope to open up new regional sites from other parts of the country in the near future.  If you have an interest in providing commentary for The Conservative Reader regarding politics, government or business in any part of the United States, pleaes contact us at: [email protected] [3].  We will be very interesting in talking to you.
RSS Feeds and Email Subscriptions
Each regional site will have its own rss feed and email subscription.  If you have been receiving TCR posts via these methods, you will continue to receive the National Site feed or email.  To add the Iowa content, you can go to The Conservative Reader: Iowa [4] and signup there, or you can click here for rss [5], and here for email [6].
We hope you find the changes here at TCR to be beneficial.